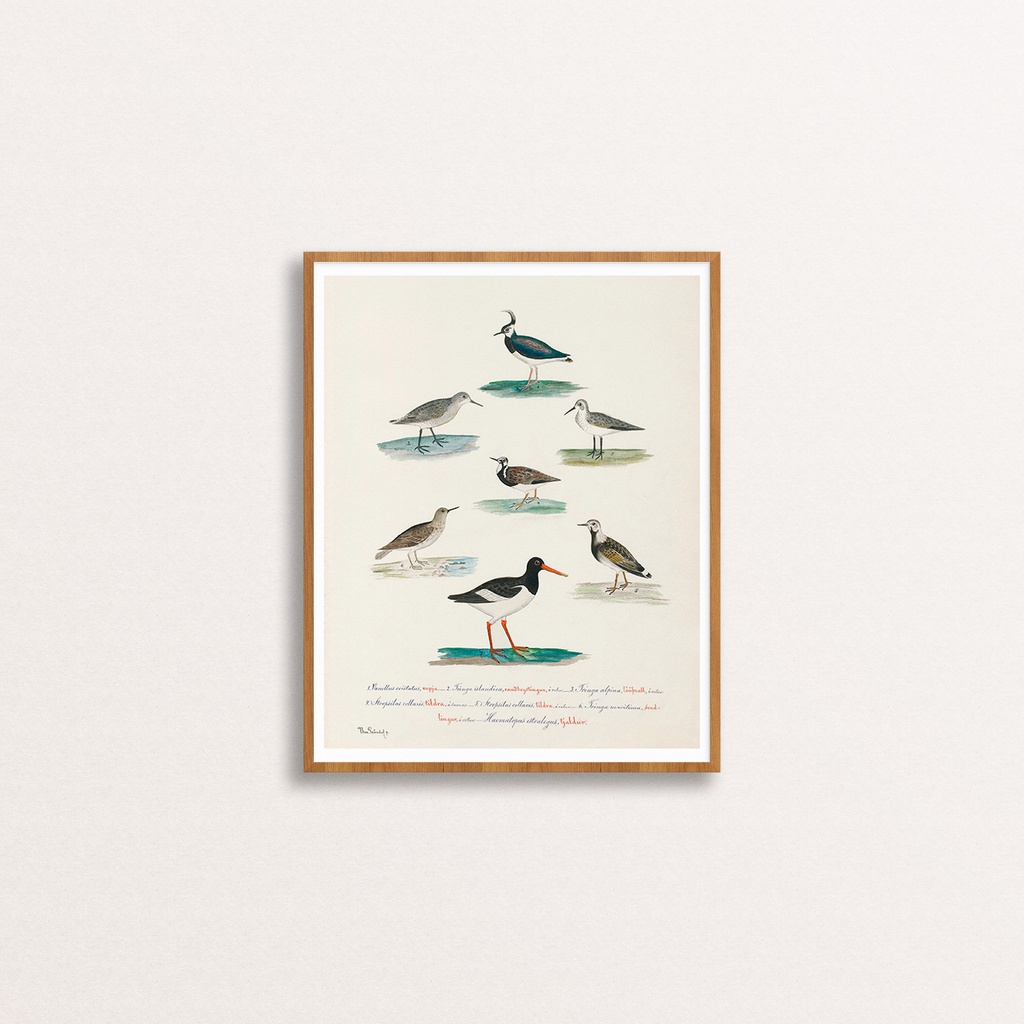 Fuglar - Gröndal
---
---
Share this product:
Íslenskir fuglar, teiknaðir af Benedikt Gröndal (1827-1907). Úr handritinu Dýraríki Íslands. Á myndinni má sjá ýmsa fugla, jafnt far- og staðfugla sem flækinga. Tjaldur fremstur en ofar lóuþræll, sendlingur og tildra auk flækingsins vepju.

Illustration of Icelandic birds by Benedikt Gröndal (1827-1907) from his manuscript, The Animal Kingdom of Iceland. Benedikt Gröndal was a prominent figure in the Icelandic 19th century cultural life, a highly versatile man known as poet, linguist, illustrator and a naturalist. -  40×50 cm
On this poster are: Vepja, Rauðbrystingur, Lóuþræll, Tildra (in Summer), Tildra  (In Winter), Sendlingur, Tjaldur.